TEAM BUILDING ACTIVITIES IN DUBROVNIK
IDEAS FOR YOUR CORPORATE INCENTIVE, TEAM BUILDING ACTIVITIES, BACHELOR/ BACHELORETTE PARTIES
Dubrovnik is an ideal destination for organising conferences, congresses, weddings, bachelor/ette parties and team building buildings. Apart from the sun, the Adriatic sea and lovely beaches, the Croatian city of Dubrovnik can pride itself with its rich cultural heritage, long lasting traditions, numerous tourist attractions, authentic local customs and fine dining. As such, it is often a good choice for a summer family vacation.
However, Dubrovnik has also become a favourite destination for conferences, congresses and seminars, such as JOLLY AUTOline Mercedes global training. Dubrovnik as a destination is continuously developing incentive group travel and team building activities.
Here is a list of 8 corporate team bonding activities we would recommend you to consider for your team building in Dubrovnik: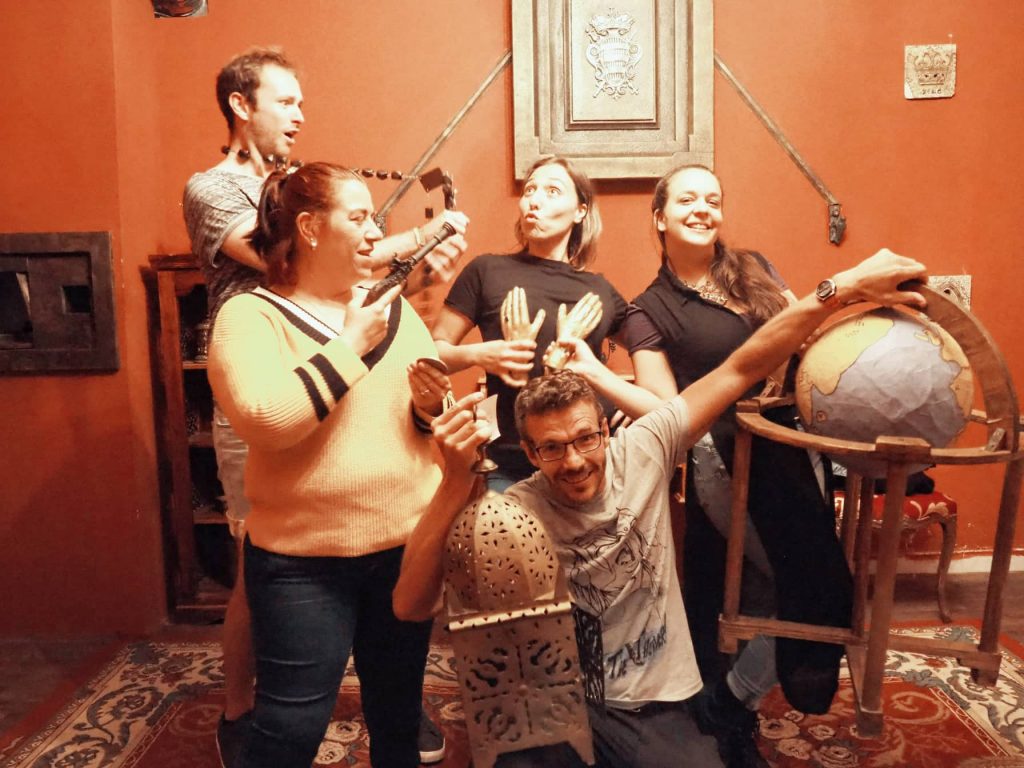 Spend an hour with your teammates engaging in real-life immersive adventures that will ultimately leave your hearts racing! Explore the world of Game of Thrones and become a hero for a day trying to Save King's Landing from the vicious enemy fleet! At the same time, the other team can go on a quest to discover Secret Treasure of Dubrovnik, long lost from the time of Dubrovnik Republic. 
Solve different types of puzzles by working as a team, exercise your brain, develop your communication and leadership skills, but above all, have a tremendously fun and memorable experience!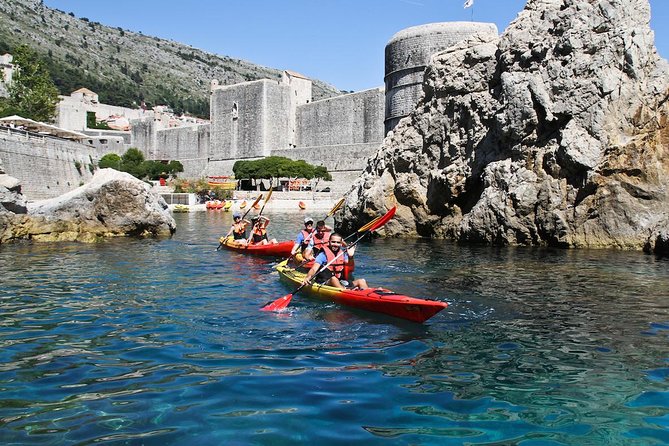 Experience the magic of Dubrovnik city walls from an entirely different perspective. Enjoy the beautiful scenery and blue waters of the Adriatic with your friends while you try to beat your opponents in an exciting kayaking race! Not only  will you have to work as a team and perhaps put your physical strength to a test, but also think strategically and use your wits!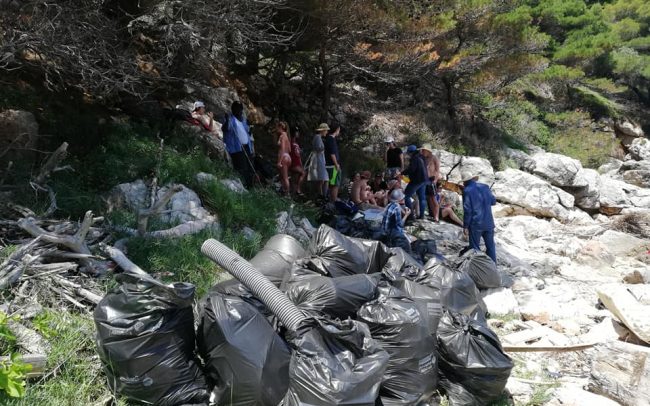 Set your day to a good cause while exploring Dubrovnik's surrounding islands and secluded beaches by boat! Participate in a cleaning mission, learn more about ecology and do something good for our planet! From the Gruz port, a boat will take you and your team to a nearby island/bay/beach that needs the most love. The rules are simple: if your team collects the most plastic bottles and waste – you win!
And, don't worry, not everything will be about work – there will be plenty of time for equally important fun outdoor activities! Hanging out with your teammates, swimming, snorkelling, exploring nature, enjoying the sea, the sun and the beach definitely come as a lovely reward after doing some meaningful work.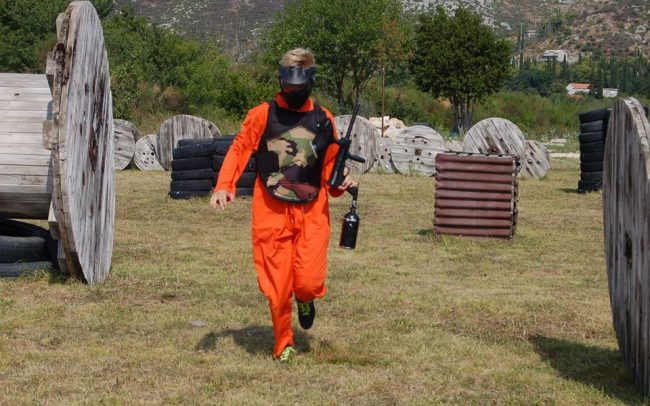 Become James Bond, Lara Croft or some other action movie hero for a day! Come up with the best strategy to beat the opponent team, and then test your teamwork, leadership and organisational skills. Think on your feet, be quick – enjoy the excitement and the adrenaline rush. After all, why not do something that is not a part of your regular day?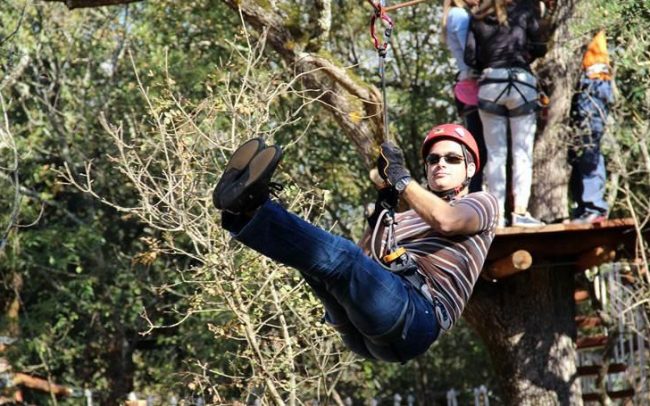 Visit the first sustainable tree house in Croatia, accompanied by an adrenaline park! Enjoy a plethora of activities while being in the heart of the Konavle field, across the magnificent mountain of Snjeznica.  Participate in activities such as: zip-lines, biking, archery, giant swing, slingshot games, paintball and special Cadmos, and Robin Hood adventures. Sounds like a perfect day to share with your team, filled with fun and laughter!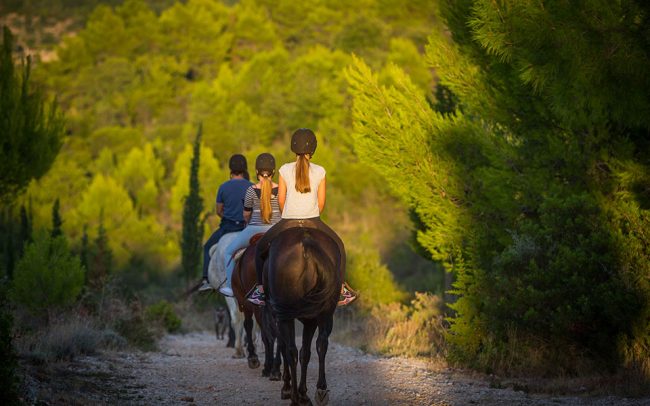 Also situated in Konavle, Kojan Koral offers a variety of outdoor team building activities, both nature based and adrenaline based. Spend some quality time with your team and get to know each other better by going on an adventure together! Experience the untouched beauty of Konavle in 4 different ways: on the back of a friendly horse, on a segway, through ATV Quad Safari or Buggy Safari. Pet some lovely horses, enjoy a beautiful scenery, learn something new, and don't be afraid to get dirty and muddy. That's certainly part of the fun!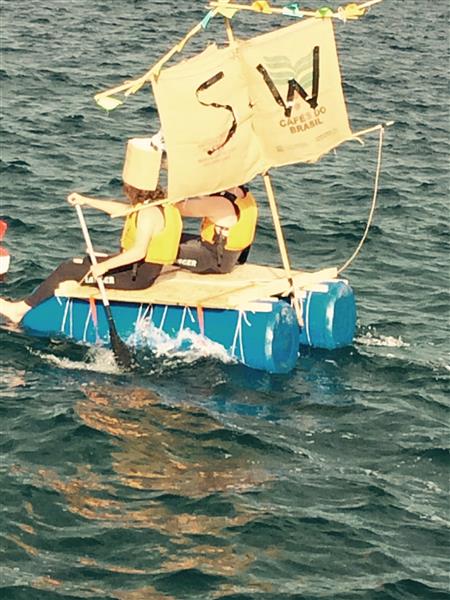 This is a perfect way to test your creativity, innovative thinking, flexibility and leadership skills. Your team needs to build a raft from scratch, durable enough to carry you all the way to the finish line. To clarify, the raft not only has to be unsinkable, but  withstand the final paddling race at the end!
BONUS IDEA: Explore the Heart of Dubrovnik Challenge 
On the other hand, if you wish to do something on your own as a group, try exploring the Heart of Dubrovnik. Each team should get the same list of 30 or 40 locations/historical sites in Dubrovnik and a map. No internet/phones are allowed, only a camera for taking photos. You and your team need to visit as many places from the list as possible within 2 or 3 hours. Each team needs to take a group selfie at each destination as proof. The team who visits the most places, wins! 
NOT INTO TEAM BUILDING ACTIVITIES IN DUBROVNIK?
There are plenty of other things we can recommend you.